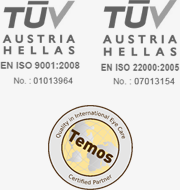 Watch the video
The tallow is yellowish deposits of fat and protein in the conjunctiva (the white coat of the eye), near the boundary of the cornea.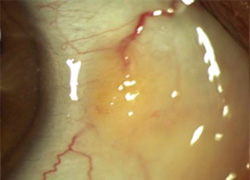 They are quite common alterations, specially among older people, occurring after prolonged sun exposure or chronic irritation from wind and dust
Generally they do not cause problems and require no treatment. However, since the tear film in the stearate is unstable, periodic use of eyedrops, and artificial tears as a lubricant may be recommended.
Very rarely they can cause discomfort in the hydrophilic soft contact lenses, and because of dilatation of blood vessels in the eye conjunctiva appears red and some patients may complain of unsightly appearance.
In order to view the content, you must install the Adobe Flash Player. Please click
here
to get started.
45, Vouliagmenis Av. & 35, Kolokotroni Str.
166 75, Glyfada