"Treatment of congenital and juvenile cataract."
Speakers: M. Fotopoulou, G. Rallatos
As part of the ongoing training of ophthalmologists, who consistently supported in recent years the Athens Eye Hospital, was held Wednesday, April 1, 2015 seminar on The Treating Juvenile Cataract
Although the public consciousness clouding of the eye lens (also known as cataract) is interwoven with advancing age, however many are the facts regarding children and even newborns. The reasons are many, and include genetic and metabolic diseases, infections, various syndromes (such as congenital rubella syndrome), and toxic effects of drugs or radiation. But quite often (1/3 of cases), the cause of juvenile cataracts is unknown.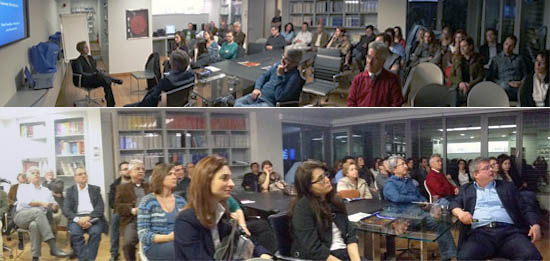 The seminar was held in the library of the Athens Eye Hospital and the turnout was great ophthalmologist colleagues.
The treatment of juvenile cataract, as in the case of senile, involves surgically removing the cloudy lens. But there are major differences and particularities that make both the design and execution of the operation extremely difficult. While for example in most cases older people with cataracts can postpone the surgery for some time, in the case of an infant with blurring the optical axis, any delay can cause severe amblyopia and vision permanently reduced.
As explained by the head of department and Strabismus Paidoofthalmologias of Athens Eye Hospital Mrs. Gerasimos Rallatos surgeon with vast experience and an emphasis on neonatal-child cataract, the decisions to be taken become even more difficult if credit for  other problems such as the possibility of developing neonatal glaucoma.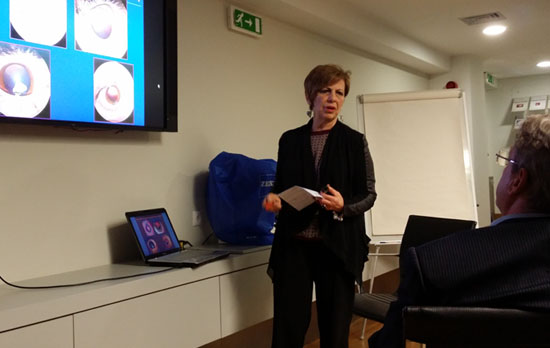 Ms. Maria Fotopoulou, pediatric ophthalmologist, Deputy Director of the Ophthalmological Clinic of Children's Hospital Agia Sophia talked about youthful cataract with data from its long experience.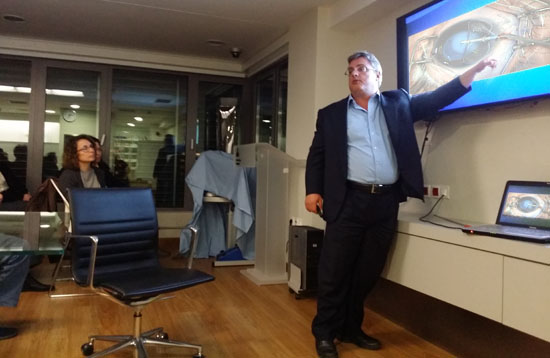 The head of department and Strabismus and Pediatric Ophthalmology of the Athens Eye Hospital Mr. Gerasimos Rallatos presented a series of difficult cases he has operated.
Mr. Gerasimos Rallatos also referred to new designs of intraocular lenses, which are used with great success in the hospital, such as the lens Tassignon, which eliminates the possibility of secondary cloud, a phenomenon particularly common in pediatric cataracts.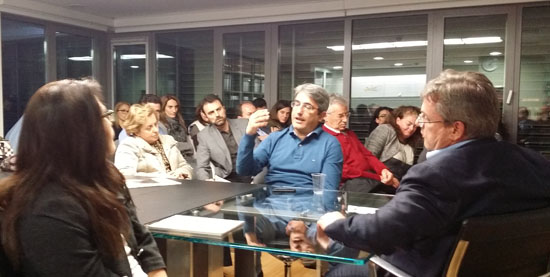 After the presentations of the two speakers, followed by a discussion involving fellow ophthalmologists and the presentation of a difficult incident pediatric retinal detachment, which was operated by Mr. Charalambos Rallatos, Director of Retina-Vitreous Department at Athens Eye Hospital.