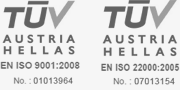 watch the video
Presbyopia is the condition, in which the eye loses its ability to focus on near objects due to aging. It's a normal aging process and it starts around the age of 40-50 years.
The human eye is developed in such a way, so it can focus on distant objects. During the evolution of human beings (like all mammals),they had to hunt for living or had to identify possible enemies in order to protect themselves. In the modern era things changed, so all humans developed elegant manual work but also learned writing and reading, thus altering the basic needs from the distant objects to near ones. This rapid evolution, to the intellectual type of human beings was not followed by the main body structures, so the eye still focus on distant objects at rest. Moreover, our optical system makes effort when we try to focus on a near object.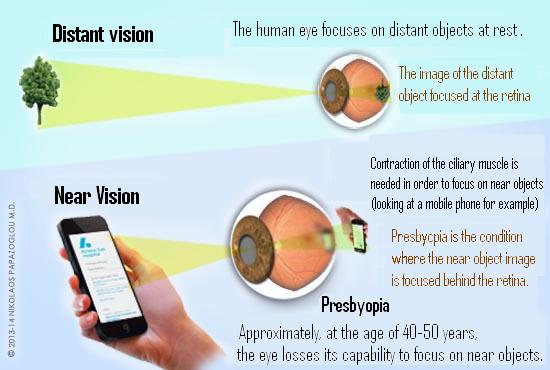 Presbyopia is an issue that has gained significant attention from the scientific community and the mechanisms are still under research. In this complicated phenomenon multiple structures of both the eye and the brain are taking part.



In order to view the content, you must install the Adobe Flash Player. Please click
here
to get started.
« Back
45, Vouliagmenis Av.
166 75, Glyfada