Ophthalmologist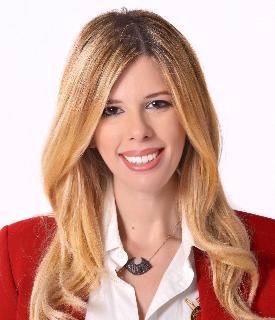 Miss Sofia Zogana was born in Athens and is a resident of the suburb of Kifissia. She graduated  from the Medical School of the Aristotle University of Thessaloniki and then went on to specialize in Ophthalmology at the Ophthalmology Clinic in Evangelismos General Hospital in Athens.
On completing her specialization she moved to the United Kingdom where she further specialized in diseases of the retina and choroid, in intraocular inflammations as well as neuro-ophthalmology in the distinguished Moorfields Eye Hospital and Kings College Hospital London.
During her specialization she participated in research protocols and contemporary European studies on the combat of diabetic retinopathy, age-related macular degeneration and central or branch retina vein occlusion. She was also Head of the Regular Outpatient and Emergency Department as well as being responsible for trainees.
She has extensive experience in the diagnosis and combat of diseases of macular degeneration, retinopathy and intraocular inflammation .  She is also involved in cataract and refractive surgery.
In October of 2016 she completed her doctoral thesis on the subject of variations of the ocular artery and its branches and she was awarded the title of Doctor of the National and Kapodistrian University of Athens with the grade 'Excellent'.
She speaks fluent English and French.
In October 2017 she joined the scientific team at Athens Eye Hospital.